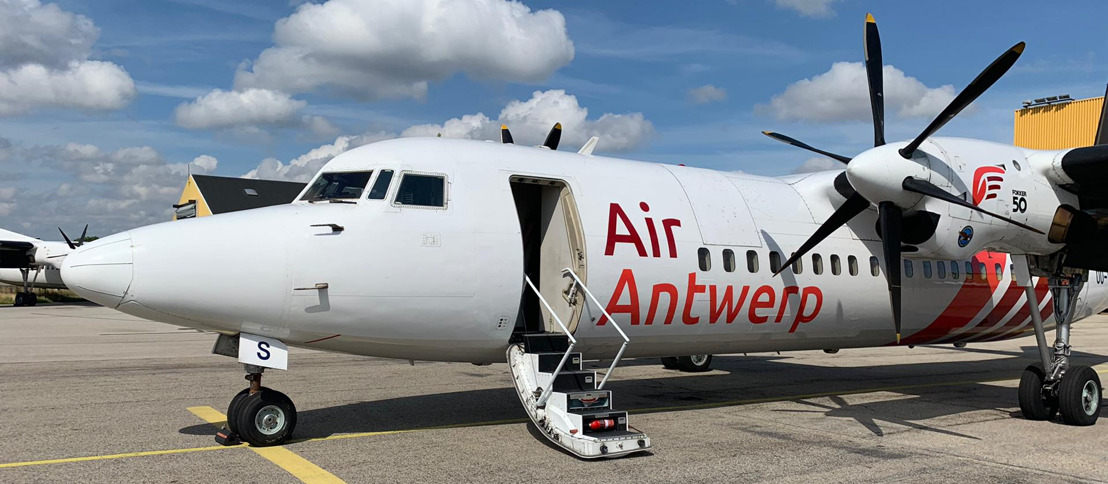 Air Antwerp receives first aircraft
A Fokker F-50 in a striking red and white livery
Saturday 27 July 2019 — Air Antwerp, the Belgian regional airline that will soon offer scheduled flights from Antwerp Airport, has received its first aircraft. The Fokker F-50 registered OO-VLS flew today from Malmö to Antwerp. Air Antwerp has applied for an Air Operator Certificate (AOC) with the Belgian Federal Public Service Mobility. The Fokker will be staying in Antwerp for a few days as part of that procedure.
"In terms of logo, we have opted for a design that symbolises a hand. The fingers of which form a wing," said Johan Maertens, CEO of Air Antwerp. He added: "We cannot tell yet when exactly we will receive our AOC. However, the completion of the necessary formalities is going according to plan. Our team is working diligently on the preparations for the launch of the first flights."
About Air Antwerp
Air Antwerp, the new regional airline based at Antwerp airport, hopes to be able to start operating scheduled flights in the fall.
Air Antwerp is owned by KLM and CityJet. The airline wants to serve a number of interesting niche markets. The company has not yet announced, when commercial operations will start or which routes will be flown. A number of former VLM employees are currently working at Air Antwerp. They help with the preparatory work.
For more photos: https://air-antwerp.prezly.com/media